Enhanced terminal for Windows with X11 server, tabbed SSH client, network tools and much more
MobaXterm tabbed terminal
From this console window, you will be allowed to run the Unix commands you need: ls, cd, grep, awk, tail, cut, sed, wget, rsync, telnet, ssh, rlogin, rsh … All the essential Unix tools are present. If you need a program that is not available in the basic MobaXterm file, you can download the free plugins.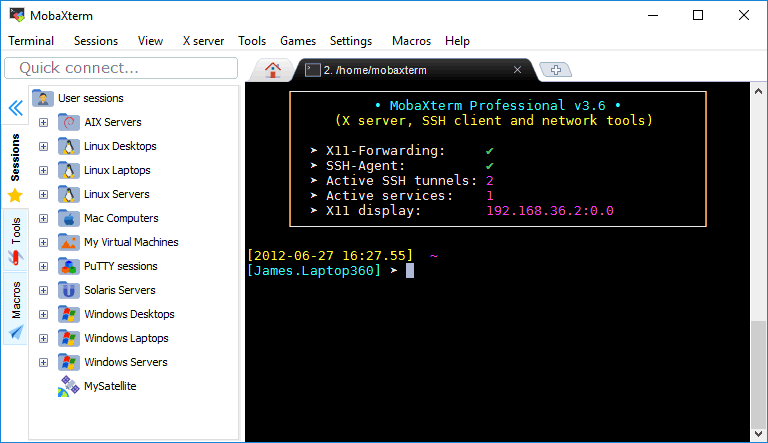 Sessions management
MobaXterm allows you to launch remote sessions. You can choose to create SSH, Telnet, Rlogin, RDP, VNC, XDMCP, FTP, SFTP or Serial sessions. Every session you start is automatically saved and displayed in the left sidebar.

Graphical SFTP browser
When you log to a remote server using SSH, a graphical SFTP browser pops up on in the left sidebar. It allows you to drag and drop files directly from/to the remote server using a secure SFTP connection.